Things We Made at The Dark Room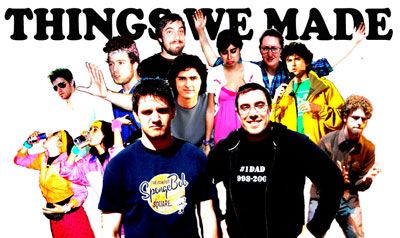 "Things We Made" is a comedy show that presents a salad of wit, characters, videos, illustrations, movement and music. It's an atmosphere to share unconventional and often brilliant creations. Patrick Bulger and Jesse Fernandez host this monthly conduit of San Francisco's original and delectable humor.
"Things We Made" was featured in the 2008 and 2009 San Francisco Sketchfests, The 2009 Sacramento AllSketch Festival, was runner-up in the 2009 National College Funny Film Competition, and its performers have been seen in The Boston Comedy Competition, Comedy Central's "Open Mic Fights," Comedy Central's "Live at Gotham," The San Francisco International Comedy Competition, The US Air Guitar National Championship, and Montreal's "Just for Laughs" comedy festival.
This month's guests:
Kris Tinkle has performed sold-out shows at the Great American Music Hall with the Howard Stern Crew, written jokes for the Comedy Central Roast of Pamela Anderson, and performed on the USO Comedy Tour. His hilarious honesty about himself and an unblushing willingness to share it has earned him his status as a San Francisco favorite.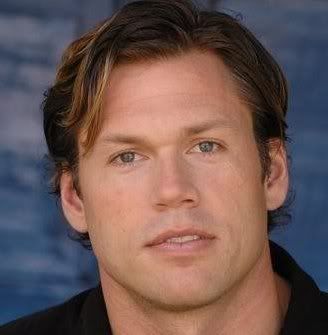 Tim Lee shares comedic lectures and pictures that have won him hundreds of thousands of fans and nearly 2 million views on Youtube.com. Tim is one of the top 100 most subscribed comedians on Youtube, and The San Francisco Examiner described him as "a refreshing comic find." The California Aggie said, "He's kind of like Bruce Wayne but with a sense of humor." Tim will Skype in from his hotel room in Holland to share with us his experiences performing his international comedy tour.
Dave Thomason was a Semi-Finalist in the 2008 and 2009 National College Comedy Competition. He's performed at the Aspen Comedy Festival and is currently a promising finalist in the Bay Area Laugh Leader Competition. Dave's jokes hit the audience's sense of humor like a boxer's punches hit an opponent: with precision, efficiency, and tact. Dave is not literally going to punch anyone though, and nothing is going to hurt. Dave is funny and also trustworthy.
Plus more great guests!
** For a chance at a FREE pair of tickets, send an email to
contact@SFstandup.com
with the subject THINGS WE MADE.
The Dark Room
2263 Mission Street
San Francisco, CA 94110
(415) 401-7987



Saturday, September 19, 2009
Time: 10:00pm Cost: $10
Saturday, October 17, 2009
Time: 10:00pm
Cost: $10
Saturday, November 21, 2009
Time: 10:00pm
Cost: $10
More about the performer(s):
Things We Made
Video Clip
blog comments powered by

Disqus